By Jon Pagola
Niña Coyote eta Chico Tornado is one of the most interesting projects in rock and roll coming from the Basque Country in recent years. At the end of 2013, they published their first album using their namsake for the title, and they have not stopped giving concerts. Recently, they went on tour in the United States with other Basque musicians like Fermin Muguruza. A powerful duo, a bit harsh with stoner touches made up of guitar, drums and vocals. A fiery pair from San Sebastian with members Koldo Soret (also a member of Surfin Kaos) and Ursula Strong (also participating in Zuloak y Las Culebras). Perhaps you could say this is the Basque version of White Stripes.
 The song Lainoa (the cloud) picks up dry, harsh sounds, leaving a desert aftertaste of the band. The powerful guitar dominates in the song that perfectly captures the sound of the duo. But maybe the most interesting part comes in the video: featuring something as typical as the fireworks of San Sebastian during its festival week. An elegant, pyrotechnic explosion.

The album can be purchased through the group´s Bandcamp service.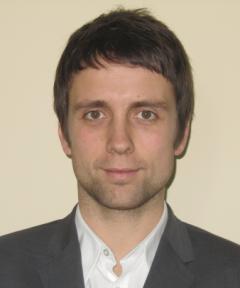 Jon Pagola is a music journalist. @jonpagola
http://www.kulturaldia.com/