Culture and industry in the Basque Country are two worlds that have remained isolated from each other for a long time. The same is true of intangible heritage and design, two deep-rooted disciplines that have hardly been studied together. From the publication of the book Hemendik (From Here), which has gathered the 50 most iconic objects of Basque design, as well as the exhibition Orain diseinua! Euskadi eta industria (Design Now! The Basque Country and Industry), in the Tabakalera center in San Sebastían, interest has emerged to prove Basque design as such. Design that exists today fragmented into small segments, into well-known objects, but that has not been written as a story of its own. This is the beginning of an amazing history, the history of the Basque people through small stories of production, industry, culture and intangible heritage. Design as an economic, social, cultural and political transformative element.
by Aitor Azurki
"Memory is actually sparse and partial." With this concern, in 2014 began the sprouts of an adventure to recover the processes of creating some objects, the histories of some families, in short, of design that remained dormant, forgotten for decades in the Basque Country. The association Hemendik, based in Bayonne (Lapurdi) and made up of three Basque companies from different origins and sectors, made the decision to gather that collective memory that awaited in the drawers of history to be widely disseminated.
In the words of Mikel Martin (Tolosa, Gipuzkoa, 1982), partner of Mito, one of the pillars that support Hemendik, "In our day-to-day, we work a lot with companies as well as objects and it is surprising the knowledge and the underlying stories that exist related to them. We also saw that we did not know our own history; the experiences were not connected to each other. Moreover, in all of this, culture and industry are two worlds that have been far apart. There was an opportunity to tell the story of our people through their objects."
This is a very unique reality which he points out "we are not very aware of" in the Basque Country. After all, brands are always a story of continuous reinvention. "To be born. To live. To become. Sometimes, to disappear. In those particular stories we also saw all of this and, after the arrival of the pandemic, this idea made even more sense," Martin says.
Next to him sits Jean Louis Iratzoki (Azkaine, Lapurdi, 1965), partner of the design studio Iratzoki-Lizaso, also part of the Hemendik association. The third leg, located in Pamplona (Navarre), is Labrit Patrimonio. Iratzoki listens attentively to Martin's explanations, while holding a copy of the book Hemendik that they published at the end of 2020 in Basque, along with each of the following languages: Spanish, French and English. "We started it in 2019 at the urging of Iratzoki, who had long had it in mind."
Thus, little by little, observing and researching, they were selecting the objects that they wanted to appear in the unique publication. "What we were most interested in were the stories behind the objects, but we chose these as an 'excuse' to tell what's behind it. Some objects are very traditional, others not at all. In the end, we went company by company, taking photographs and telling their stories, which many times even they themselves did not know. It has almost five hundred pages, but is very visual," say the promoters.
Tradition and Avant-garde, Hand in Hand
Among all these experiences, brands and occurrences, Basque design was intertwined, since ancient times to the present day, generation after generation. Always in constant evolution and at the spearhead of the avant-garde. Examples of such a trajectory are the mythical Búho (Owl) corkscrew, the Heraclitus Fournier playing cards spread throughout the world, or the already historic skateboard Sancheski.
An example of other more recent contributions is Alki, one of the companies listed in this book for its leading and innovative trajectory in the furniture sector with a traditional and rooted base in the country. "We are a cooperative of 42 workers in Itsasu (Lapurdi), a somewhat original form of company, that four decades ago Peio Uhalde and four of his friends, inspired by the cooperative model of Mondragón (Gipuzkoa) started in order to work and live in their own town," says Eñaut Jolimon de Haraneder, director of Alki. "Historically we worked with oak wood and we still do, but we took a 180-degree turn towards the contemporary, deepening our design and establishing ourselves as a brand. It has been an internal and external revolution, going down the path of innovation," he adds.
Tradition and innovation. Two fundamental characteristics to form your own design, with roots and character. But why hasn't Basque design been exposed in this way until now? Guillermo Zuaznabar (San Sebastián, 1971), curator and designer of the exhibition Orain diseinua! Euskadi eta industria (Design Now! The Basque Country and Industry) which took place in Tabakalera of San Sebastian (Gipuzkoa) between 2019 and 2020 has it very clear.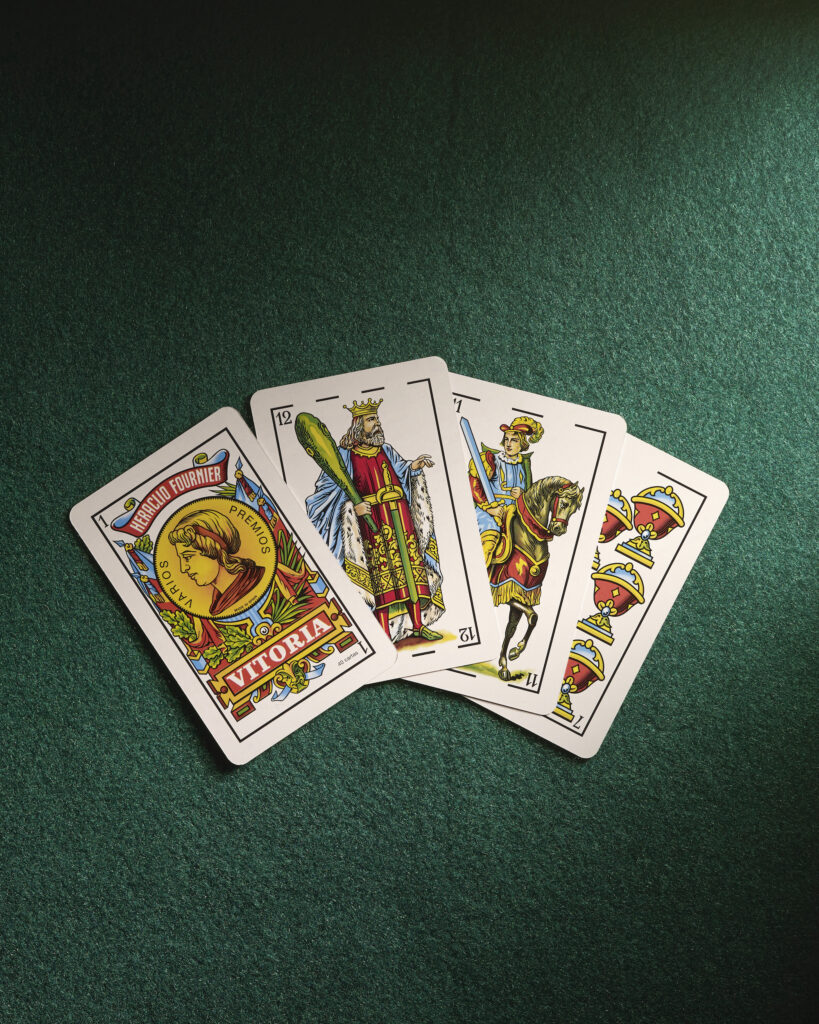 "This had not been done before, on the one hand, because there has not been a design school as such in the Basque Country, because until after the seventies, there was probably no clear awareness of what design was. There were people very well prepared technically, but to a large extent, industrial processes were copied and simplified. So, from there an industry-strong tradition was born, for example in the industrial city of Eibar (Gipuzkoa), which incorporates design from a technological discipline or through engineering. But the idea of the designer, as such, was not established practically until the eighties."
That was a decade in which, anticipating that the south of the Basque Country would enter in the European Union market, it was thought that design had to become "an active engine", so, according to Zuaznabar, there were "different actions", driven "above all" by the Provincial Council of Bizkaia (government of the province), "mainly, postgraduate studies or master's degrees, but the firm or the brand of the Basque Country in relation to design had not been developed. There had not been a school with an identifiable face and eyes with a series of academics that could, on the one hand, lay out a narrative of the history of design, which we still have fragmented today," explains the curator in detail.
On the other hand, the political situation in the turbulent eighties "did not encourage them, in many cases, to expose themselves as Basque companies" in a "Spanish or European" context. "It was omitted, or left in the background," he says.
Showing the Tradition of Design
That is why this exhibition, organized by Tabakalera, the foral government of Gipuzkoa and SPRI, a Business Development Agency of the Basque Government in the context of the second International Biennial of Architecture of the Basque Country, attempted to expose for the first time "thanks to the new political and social situation" a series of traditional objects and other industrial designs. "We also are trying to put the tradition of design in the Basque Country on the table and explain that there are a number of very important Basque characters in the history of Western European design, such as, for example, Juan de Icíar and Cristóbal Balenciaga, two designers who are studied in all the design schools of the world."
That exhibition served, without a doubt, as a start in the conscious making of the history of Basque design. Asked about this, Zuaznabar stresses, "There are ways that can identify Basqueness in forms that all can agree upon. Also, some colors, simplicity, austerity and taste for the material." All these common characteristics can be found in many of the objects manufactured in the Basque Country.
And some of these have been brilliantly collected for the first time in the aforementioned book Hemendik. "There are companies that are trying to transfer that tradition, that landscape, that way of working, because we do have a certain aesthetic sensitivity, one that is unique, linked to our identity, which we are trying to apply to industrial products."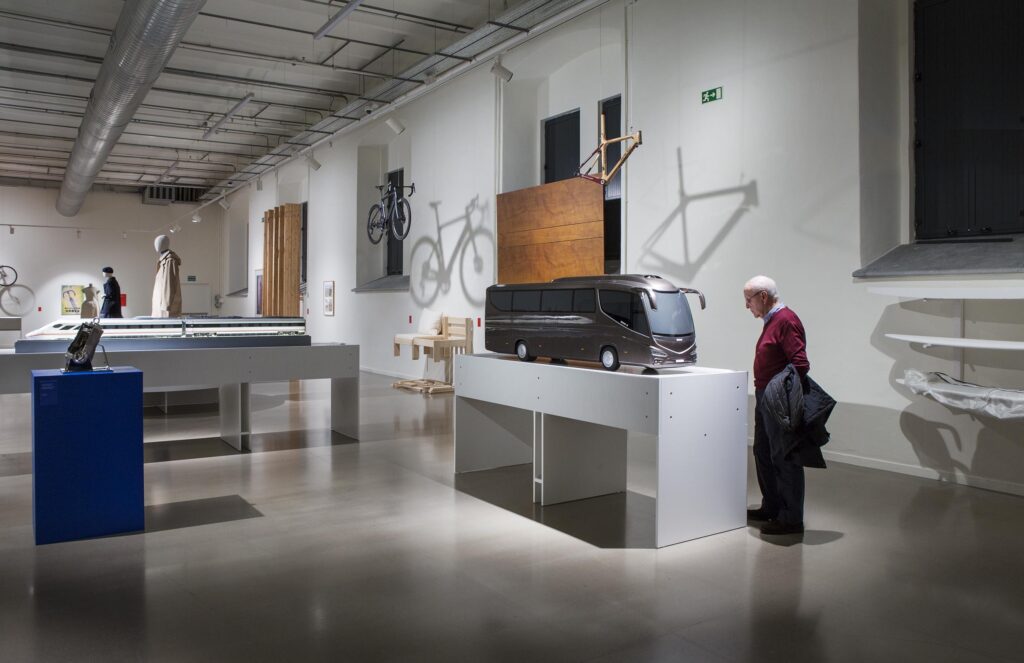 Method of Social Transformation
In fact, we must remember the importance of design in creating character, personality and a country. Zuaznabar further explains, "Design is a method of economic, social, cultural and political transformation. As a clear example of this, we have the Ulm School of Design, active from 1953 to 1968 in Germany and which had a huge impact. It established the educational and also professional parameters of what we understand today as design applied to industry and industrially transformed that society after the Second World War. Mercedes, BMW, Braun… all products of the highest quality and companies that applied this school's method."
Zuaznabar speaks with knowledge about these facts, since parallel to the exhibition of Tabakalera, he commissioned another exhibition with Neus Moyano called Design of Systems: the School of Ulm and the Braun Company in the San Telmo museum, also in San Sebastián.
In fact, the impact that both the book and the exhibition are having on Basque design has to do with a new story that is taking place in the economic world. "After the crazy years of everything cheap, use and throw away, anything goes, another awareness is beginning to be linked to ecology, at kilometer zero, not to lose traditions or identity," stresses the commissioner.
In similar terms, Iratzoki shares when asked about the interest aroused by his publication: "Companies have shown a lot of interest in it, they have valued it. Our goal was that the culture and the business world could look at each other in the eye and be a bridge between both worlds. And the reaction has been incredible." His partner adds with detail: "We are surprised with the positive response received. The first edition, 1,500 books sold quickly; we are already on 3,500 units in the second edition and already thinking about the third." And what is the buyer's profile? "It's everything. We have been called from Madrid, Paris… because in the end, people are interested in the design of a specific place, with its own characteristics, its history, its creation processes, its language…," says Iratzoki.
As if this was not enough, the publication is also reaping benefits in the form of an award, being one of the winners of the ADG Laus Awards in Barcelona in 2021. And rightly so, they created their own typography for the work, based on Basque roots and deco aesthetics together with the Catalan studio Extratype. "We have studied and done research, looking for typographies of the time… We wanted the book to be an object of design in itself," says Martin. The work can be purchased, of course, through their website.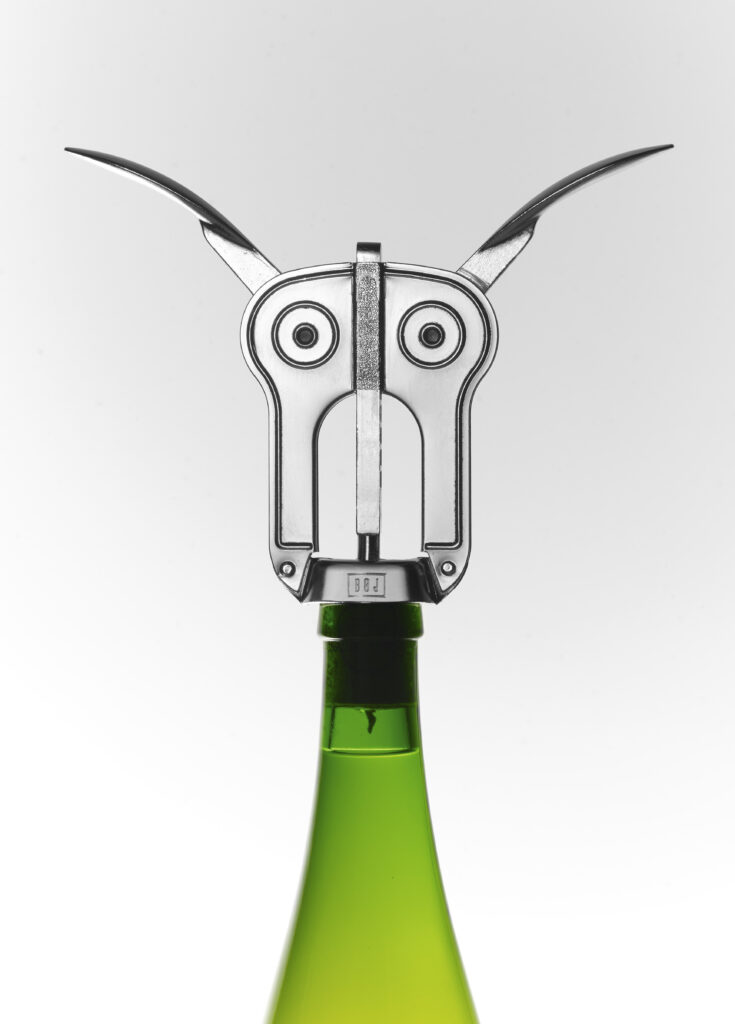 Culture Resistant because of Its Identity
One of the keys to the survival of Basque companies is brought up by Zuaznabar, who points out that "cultures with a strong identity such as ours, in the end, are very small spaces and very resistant. They are able, in a way, to deal with these situations." This goes hand in hand with the increase in tourism that has occurred in the Basque Country in recent years before the pandemic, which seeks "experiences" through gastronomy, clothing, footwear… "Objects that have a strong identity and a great relationship with the territory and the landscape. Tourists look for these objects. Along these lines, one of the modes of survival is to delve into the identity linked to quality. And what can really solve this equation is design," says Zuaznabar.
Quality, inextricably linked to the character of the Basque Country for centuries. This is how the creators of Hemendik also see it: "We wanted to show that magnificent things have been done seven centuries ago, and even before then as well. The fact that today it is also being done, shows you that in the future it will continue to be carried on. The fact of seeing other companies, knowing other products… All this creates self-confidence," says Iratzoki, completely convinced.
From the Basque Country, Sharing what is Ours
And why not show it to the world from a Basque perspective? "Our first goal was to tell ourselves our own stories; from this memory and then out to the world. Because if you share your intimate things well, a Japanese person for example will read them," says Jean Louis, convinced.
Perhaps one of the secrets is precisely that, to depict the Basque Country from a broad, local but universal perspective: "Sometimes the most artisan things, other times something as technological as it is current. To identify with it, with that memory, with those times, is very easy to do and to understand, both here and in Japan," adds his partner Martin.
When explaining the universality of their publication, Iratzoki adds that the size of the Basque Country "is pretty easy to talk about; it's very manageable." And to top it off, they both admit the following: "The stories are better than we thought. Truly amazing."
Awareness of Basque Forms
Without getting into alarmism, the curator of the exhibition wanted to point out the importance of education in order to know how to value things: "If there is no awareness, if we do not learn that these forms create the content, they can disappear, because we will not be taking care of them. Forms are cared for to the extent that there is education that makes you aware that these traditional forms have a cultural value. And these cultural forms, to the extent that they are cared for and valued, as many Basque companies do, will incorporate them into their designs, into their industrial production."
Asked about the future, from Hemendik they reply that "this is the beginning of a project. At first it was a book, but we are thinking of moving forward with a traveling exhibition; the initiative is ambitious and we have more ideas…", says Martin. In fact, they are currently shaping a second phase, "to see what future the initiative can have. Much more can be done, because we have seen and demonstrated that there is content," adds Iratzoki.
In short, to create such awareness for form and design, Zuaznabar points to education, academia, as a solution. "There are Basque institutions that have become aware and that within their museography are expanding their collections of design in architecture. Therefore, in a few years we will have more exhibitions and activities." This has only just begun.
From this point looking forward it's time to build a story, a history of our design: "Ready to make a global and cultural reading of what the Basque Country is, the incidence of industry in such a unique country; that's where design comes into play, but when it comes to trying to organize that history, the data are fragmentary and the publications have been scarce. This is a characteristic of our culture," says the commissioner. There is work that remains to be done to restore and secure Basque design that is without a doubt, of great cultural, industrial, social and economic value. In short, objects created in the Basque Country from design that must now be organized to build one more piece of our history as a country in the world.
Cover photos: Some samples of well-known Basque designs that appear in the book Hemendik. Mito